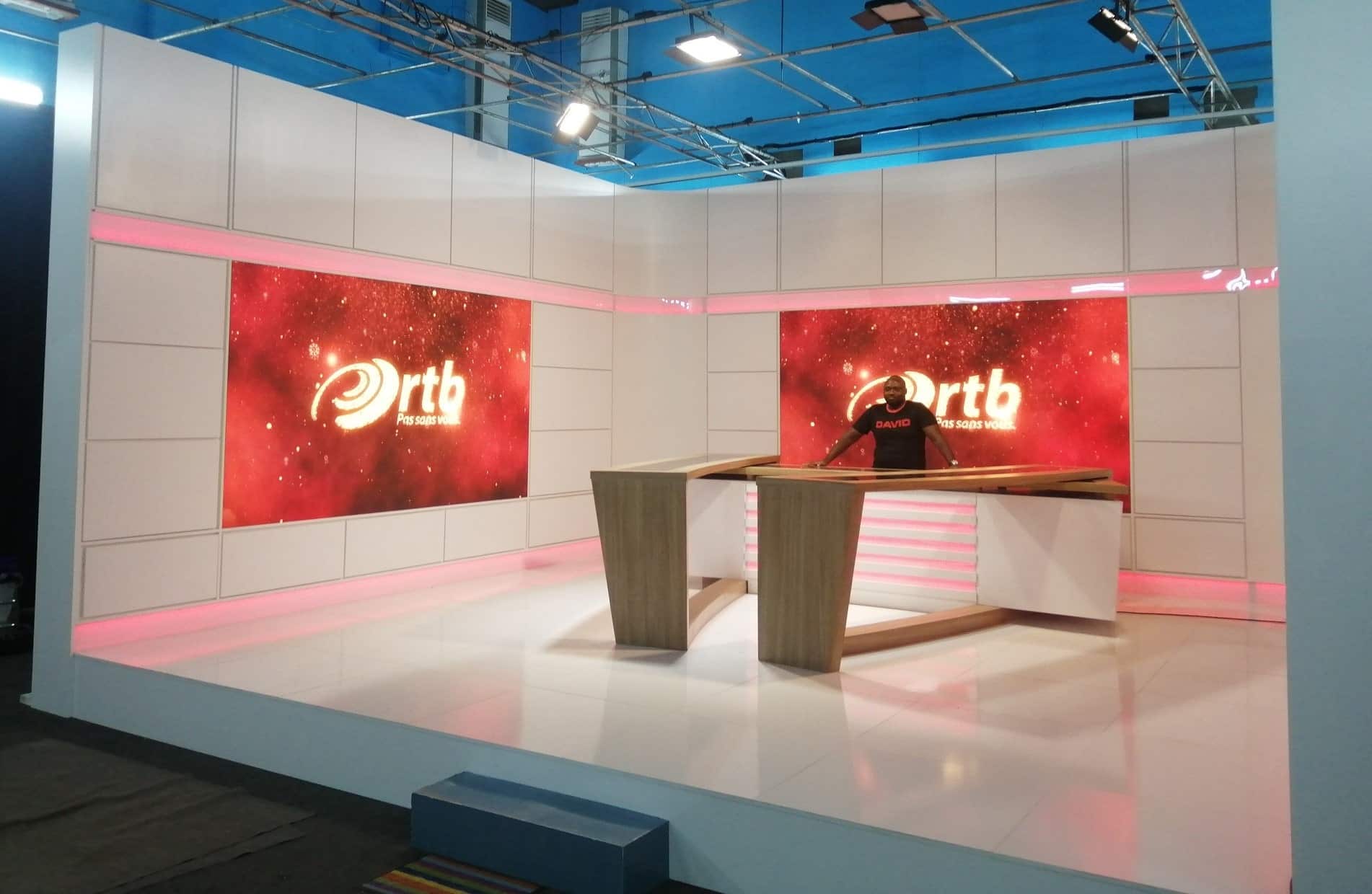 A state-of-the-art TV set with SHM® LED screens
While many French television channels still present their news in front of LCD screens installed edge to edge, the ORTB, the national channel of Benin is equipped with the latest technology in terms of LED displays for TV sets. It is now surrounded by three ultra-high definition LED screens from the Shenzhen Multimedia® brand that the national presenter presents his television news. SHM® engineers worked closely with the designers of this TV tray to achieve perfect integration of these three LED screens. With a refresh rate of more than 3840 Hz and an extreme quality finish of the LED panel, these three giant screens of 5 m2 each will broadcast live the video stream sent by the Studio TV operators. For several years, Shenzhen Multimedia® engineers have been working on a surface treatment of the LED panel, which, in addition to FullBlackLed technology, allows the screens to benefit from an exceptional contrast almost unmatched on the market of giant screen manufacturers. LEDs.
Beyond the design and installation of the latest technology LED screens, Shenzhen Multimedia® has also installed and configured a complete management and video stream management system via its partner VuWall®.
With this new high-definition LED screen in Africa, Shenzhen Multimédia® is once again consolidating its skills in the digital development of TV sets.