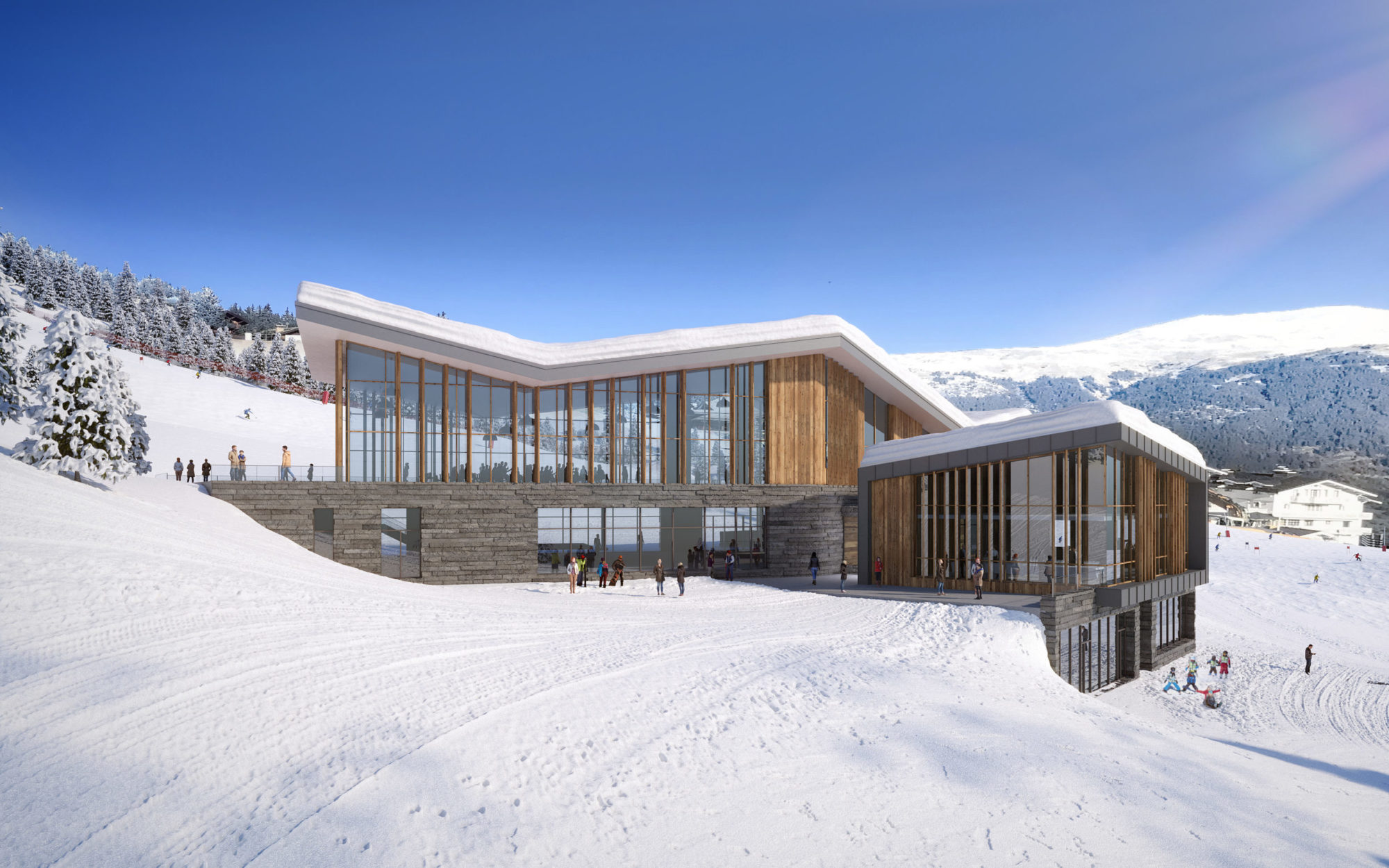 A spectacular 3K giant screen in the new Courchevel Sports Club
Financed by the fourth fortune of Great Britain, Sir James Arthur Ratcliffe, the brand new Sports Club of Courchevel is a modern and exceptional building. This magnificent 4,500 m2 complex, located directly at the bottom of the slopes at 1,850 meters above sea level, now houses the Sports Club but also a restaurant and an event space reserved for the 945 members of the club.
The project manager and the architects chose Shenzhen Multimedia® to proceed with the implementation of a spectacular 3K indoor giant screen with an area of ​​more than 20 m2. Beyond the design of this video wall of exceptional resolution, this is another challenge that SHM® engineers had to take up. The space where the giant screen is located is fully glazed on three of its sides, which provides extreme ambient light in the middle of the day. The customer wanted to be able to use the giant screen even in broad daylight. SHM® engineers had to make modifications to the SKYSLIM Series LED panels to be able to provide a brightness of 5000 Candelas despite a very high resolution, which is very complex.
A totally successful challenge, since the giant screen works perfectly in broad daylight and offers exceptional image quality.
Shenzhen Multimedia® has installed a screen management system allowing users to broadcast videos from the digital signage software, to broadcast TV, to broadcast the stream from the live cameras installed on the slalom and to directly connect a computer.