Our products are typically used by GSA, GSS, GSB, designers of point of sales, commercial area builders, advertising networks, touristic sites, exhibition grounds, leisure parks, showroom, and the entire automotive sector.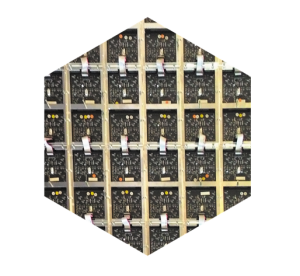 By integrating IT management and connectivity within digital display monitors, we are the first French brand to offer large screens "pre-finished" compatible with any contents of management software already in place or not.
Due to this embedded technology on the digital screen, we enter the French market as precursor and we have planned a European deployment that will take place in two years.
Until that time, we are developing a technical support dedicated for installers and our national network of distributors.
SHENZHEN® uses SMD High Definition technology, because it's the only one that can broadcast images and text, in broad daylight, with brightness up to 6 times higher than plasma or LCD digital. It's also the only company to allow the realization of large format LED screens display.
The electronics screens are produced in Shenzhen, which is the capital of high technology in South Asia. In our factory in France we realize the design, assembly and quality control.
SHENZHEN Multimédia®, is positioned as a brand precursor concerning the quality and the durability of LED large formats monitors, relying primarily on a powerful high-tech Asian firm that invests in research and development since 2006. By integrating the IT management and connectivity inside the monitors, we are the first in France to offer large screens "pre-finished ".
SHENZHEN Multimédia® is the reference mark on the manufacture of large format LED display. The design, assembly and quality control take place in our factory in France. In Shenzhen , in a last -generation ISO 9001 factory 30,000 m² , more than 600 employees working solely on the manufacture of the electronic part of the monitors.
Each product is integrally assembled on its support before being tested at least 100 hours in operation, and then, during this stage, we precede to the colour LEDs calibration. Then, we re-dismantle our products for ship in kit, «pre-finished». SHENZHEN Multimédia® is also the first brand in France to offer an infrastructure and a range of 9 products dedicated and adapted to professionals.
The work of engineers has enabled us to design the most reliable slabs of the market.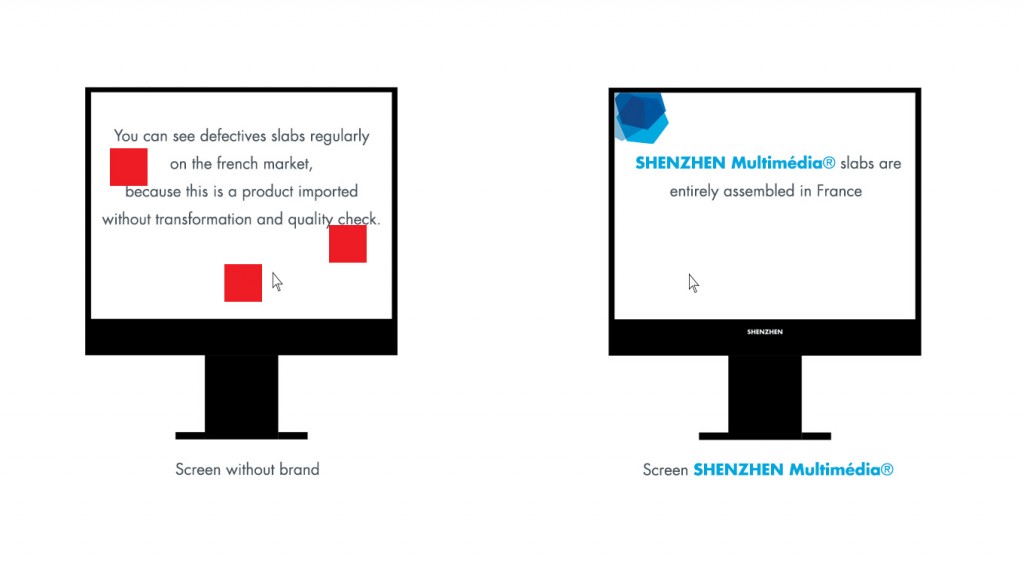 In order to bring the best products to our customers, our engineering teams have worked for several months for the purpose of offer a LED High Definition quality still unpublished in France and specially developed for the large format.
The SHENZHEN Multimédia® screens are unmatched, and promise their buyers the perfect quality.
In Lyon, we have a DemoCenter to allow each client and each installer to learn about new technologies and discover the design and ergonomics of the products.